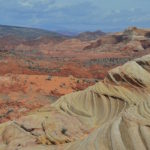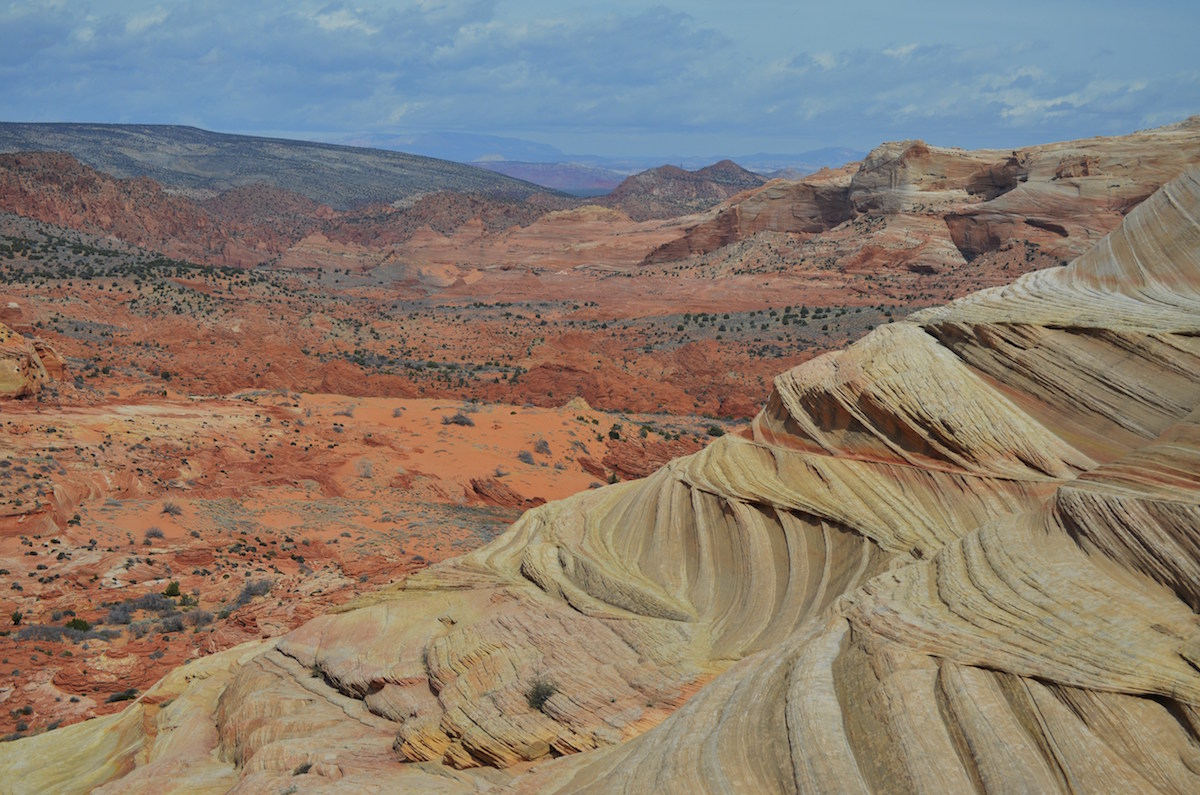 Basically unknown until the mid 1990's, Coyote Buttes has become one of the most sought-after destinations in the southwest. It's most famous feature is The Wave in North Coyote Buttes, a fantastic landscape of bizarre formations and colorful, twisted  sandstone strata.
Our tour explores The Wave in-depth, as well as other out of the way places in North Coyote Buttes- like the 2nd Wave, The Dinosaur Tracks, The Lace Rocks and The Boneyard.
The hike is about 3 miles one-way (6 miles total), over moderately strenuous terrain and unmarked routes, in most places.
The BLM considers this area to be very fragile, therefore only 20 people are allowed per day thru a permit system. You can apply online 4 months in advance, or you can go in person to the BLM office in Kanab, Utah the day before, where they hold a lottery for the next days permits. (note- you would not need to secure a permit for a guide. We have our own guiding permits).
*Permit Required (you would not need to include us on your permit)
Tour Time: 7-8 hours
Cost: $175.00 per person
Call us anytime with questions or to book a tour.
Call: 928-614-4099
South Coyote Buttes
Lesser known, but equally as beautiful as the Wave, South Coyote Buttes displays a spectacular variety of rock formations and colors. It's two main areas are Cottonwood Cove and Paw Hole. Access to these areas can be difficult, especially Cottonwood Cove. Our tour explores both of these great areas, in comfort,with a little more time spent at Cottonwood Cove.
Only 20 people are allowed daily, and a permit would need to be secured thru the BLM at the Visitors Center in Kanab, Ut.  You may also apply for a permit online 4 months in advance on the BLM website.
*Permit Required
Tour time: about 8hrs
Lunch, cold drinks, bottled water and snacks are included
Cost: $175.00 per person